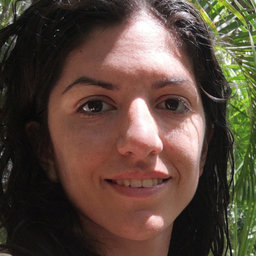 Sara Bonfitto
PhD Student
MSc: 2019; M.Sc. in Computer Science; University of Milano
Email: sara (dot) bonfitto (at) unimi (dot) it
Main interests: data management, data acquisition and integration, Semantic Web
Sara Bonfitto is PhD student at the Department of Computer Science of the University of Milano, Italy. Her research interests rely on the study of data acquisition processes for different kinds of information ranging from static to dynamic flows. Currently, she is working on a project for the acquisition of heterogeneous data about credits and in the classification of users relying on their credit worthiness.
Publications
S. Bonfitto, F. Hachem, E. Belay, S. Valtolina and M. Mesiti. On the Bulk Ingestion of IoT Devices from Heterogeneous IoT Brokers. 2019 IEEE International Congress on Internet of Things (ICIOT), 2019.
S. Valtolina, F. Hachem, B. Barricelli, E. Belay, S. Bonfitto and M. Mesiti. Facilitating the Development of IoT Applications in Smart City Platforms. International Symposium on End User Development, 2019.